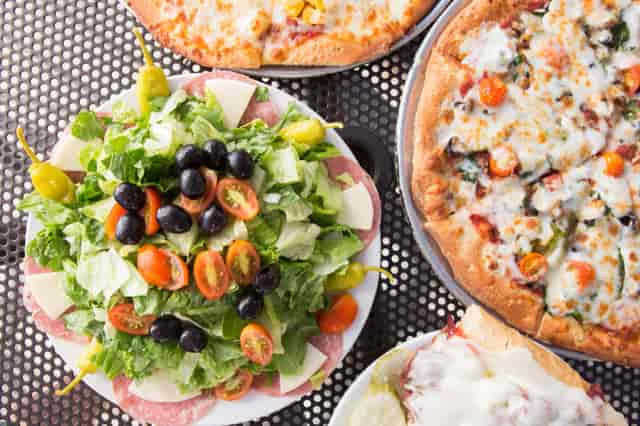 Catering
Banquet & Catering
Meet2Eat at Your Place & Get 10 % off Catering Trays on Delivery use Promo Code Meet2Eat
La Bella's offers Bottles of Craft Brews & Fine Wines Take-Out & Delivery's too
Party is for 10 to 50 Guests you will enjoy our Banquet Facilities. We Cater to Events in the South Bay.
Catering Menu
Sign Up
By submitting, you agree to our Terms and Privacy Policy
Catering
Catering Trays
Catering Items Packaged in 4 Quart Trays
Family Style &Pizza Party
$6 FAMILY MEAL Upgrades!
Pasta to Any Pasta Platter on our Menu or
Up-size the Appetizer or Pizza to a LARGE
]Kitty Raso's Family Style
Dinner For Four $37
Sm. Antipasto or Caesar Salad, A Platter of Spaghetti or Penne or Fettuccine Alfredo & Garlic Bread.
Medium Pizza Btl. House Wine or Pitcher Domestic Beer or 2 Pitchers Soda
Papa's Family Style $49
Any small Appetizer & Sm Antipasto, Caesar or Mixed Green Salad Your Main Course Includes:
a Platter of Spaghetti or Penne or Fettuccine Alfredo & Garlic Breads
Medium Pizza, A Btl. House Wine or Pitcher of Any Craft Beer or 2 Pitchers of Soda
Pizza Party 5
For Five People $42
A Large Pizza & Large Appetizer or get a Caesar or Antipasto Salad & Garlic Roll,
1 Bottle House Wine or Pitcher Domestic Beer or 2 Pitchers of Soda.
Chicken on Caesar or Combo Appetizer Platter add $4
Our Traditional Pizza
Pepperoni, Sausage, Mushrooms, Spinach, Olives, Ricotta, Jalapeno, Meatball, Anchovies, Canadian Bacon, Pineapple, Green Pepper, Onions, Steak Burger, Chicken Breast, Smoked Bacon, Link Sausage

Extra Toppings or White Sauce 
16" 1.75 | 12 " 1.25 | 8" 0.70
Premium Toppings
16" 2.95 | 12" 1.95 | 8" 1.40
See our hosue menu for Calzones & French Bread Pizzas